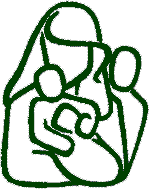 MOMS Offering Moms Support is a group of warm and supportive women who are committed to providing enriching activities for you and your children during the day, when at-home moms need the most support. It is a great way to meet other at-home mothers who share your interests and ideas.


MOMS ClubŪ is the only international support group specifically for stay-at-home mothers. We believe that staying home to raise our children is a fulfilling full-time job. In fact, we think it is the most important job any mother can choose!


If you are interested in finding out more information about our chapter or attending a meeting, please
to send us an email.

If you would like to find out whether there is a chapter in your area, please send an email to:
International MOMS Club® office.
To visit the International MOMS ClubŪ website, please go to:
This page was last updated on 08/03/11.